Day 1 :
Keynote Forum
University of California Los Angeles, USA
Time : 09:30-10:15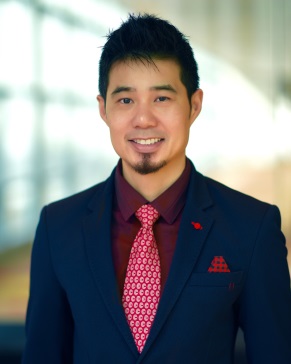 Biography:
Kenneth Lu is an Assistant Professor of Ophthalmology at Doheny Eye Institute, University of California, Los Angeles, specializing in Cataract and Refractive Surgery. He has a special interest in the new technology IOLs. He holds a patent on the Ojo accommodating IOL and is the founder of the annual Innovations and Entrepreneurship: Ideation to Commercialization Conference at Doheny Eye Institute. He is also an investor as well as an entrepreneur/innovator. His research area ranges from electrophysiology, glaucoma to refractive cataract surgery.
Abstract:
Statement of the Problem: Multifocal intraocular lenses provide distance and near vision without spectacle correction but
often at the cost of loss of contrast sensitivity. Previous testing for contrast sensitivity utilizes subjective response from patients
and is difficult to quantify.
Purpose: To use pattern electroretinogram (pERG) to quantify contrast sensitivity (CS) with monofocal vs. multifocal intraocular lenses (IOLs).
Methods: Pattern ERG was performed on 5 healthy eyes of 5 patients through an extra-ocular lens apparatus that directed the image through no IOL (control), plano trial lenses, monofocal IOL, and multifocal IOL. Stimulus image was kept constant at a 20/200 level, while contrast was progressively decreased from 100% to 95%, 90%, 85%, 80% and 75%.
Results: The response curve was statistically lower in plano vs. no lens (p=0.0001), demonstrating that any lens in the system
served to block some light from entering the eye; in multifocal IOL vs. plano, (p=0.0000) as well as in multifocal IOL vs.
monofocal IOL (p=0.0005), demonstrating that multifocal IOL decreased contrast sensitivity compared to monofocal IOL and
plano-lenses. The decrease was in between 25% to 45%. The response curves were not statistically different between monofocal
IOL and plano (p=0.5064), demonstrating monofocal IOLs did not reduce contrast sensitivity as compared to plano set up.
Conclusion: Multifocal IOL decreased perception of contrast in patients more than monofocal IOL. For the first time, we have
objective measurements to quantify the loss of contrast sensitivity.
Ophthalmology Practice|Treatments and Medications for Glaucoma| Eye-Sight and Vision
Location: Bangkok, Thailand
Chair
Sanjoy Chowdhury,
Bokaro General Hospital, India

Co-Chair
Said M Shalaby
Tanta University, Egypt
Session Introduction
Bokaro General Hospital, India

Biography:
Sanjoy Chowdhury is an honors graduate of Calcutta Medical college (MBBS: 1987), who trained in Ophthalmology at the university of Aligarh, receiving
postgraduate "diploma "with university Gold Medal (DO:1990) and at the University of Delhi, India to bag the Master's degree (MS:1993). He is a "Diplomat of National Board of Examinations (1992)" and is a very experienced micro surgeon with special interest in Squint and Community Ophthalmology mainly Leprosy & eye injury. Beyond Eye: Jawhar award, best Innovative manager in 2011 and 2013 of Bokaro steel /SAIL& Best male speaker of AISMOC (SAIL/Bokaro), Joint Director (Medical & health services, SAIL/Bokaro). Head of ophthalmology department, Bokaro general hospital (ISO certified multispecialty 910 bedded hospital).
Abstract:
Background: Secondary Glaucoma, due to disease or drugs is common in uveitis.
Purpose: To evaluate prevalence of secondary glaucoma (SG) in uveitis with different treatment regimen.
Methods: Randomised prospective hospital based study of uveitis from 2007-2012. Baseline IOP, Field and optic nerve head
photographs were recorded. Three groups were randomised: (1) topical steroid, (2) Systemic steroid+gr-1 and (3) Topical
synthetic steroids, cycloplegic and periorbital triamcinolone injection. IOP more than 22 mm/4mm increase from baseline is
marker.
Results: 1254 uveitis cases, prevalence rate 63/100000 and 82 SG, 70% in anterior uveitis. During treatment, SG was maximum
(80%) in first group and least (5%) with synthetic steroid combined with periorbital triamcinolone. Multi variate analysis
shows synthetic steroid and periorbital triamcinolone has least association with SG.
Conclusion: SG is an underappreciated visual threat in uveitis which can be modulated effectively with newer steroids.
Thammasat University, Thailand
Time : 11:00-11:30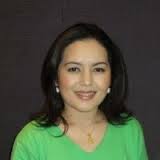 Biography:
Nuttamon Srisamran, MD, is a glaucoma consultant at Advanced Ophthalmology Center, The World Medical Center in Nonthaburi, Thailand. She also serves as clinical instructor of the Department of Ophthalmology, Faculty of Medicine at Thammasat University and Hospital. She completed her medical school in 2000, diploma of clinical sciences in 2005 and ophthalmology residency training in 2007 at Faculty of Medicine, Chulalongkorn University. After that, she persued her postdoctoral glaucoma fellowship at Hamilton Glaucoma Center, Shiley Eye Institute at the University of California San Diego in 2008 and 2009 followed by clinical glaucoma fellowship training at Rajavithi Hospital in 2010. Additionally, she also gained pediatric glaucoma experience as attending staff at the Queen Sirikit National Institute of Child Health, Ministry of Public Health during 2010-2012. Apart from glaucoma diagnosis and treatment, her special clinical interests include perimetry and related devices, glaucoma progression, pediatric glaucoma, and intraocular pressure.
Abstract:
Trabeculectomy and glaucoma drainage device implantation are traditional surgeries and most commonly performed for glaucoma treatment, however, they carry the high rate of many complications and can lead to failure.
Minimally Invasive Glaucoma Surgery (MIGS) is a term which was coined in 2009 by Iqbal Ike Ahmed, MD, and describes a new group of implants, devices or surgical techniques that are less invasive and have lower risks than those of previously established procedures. All MIGS procedures share a number of common characteristics (ab interno microincision, minimal trauma, efficacy, high safety profile, and rapid recovery)1 and have four main mechanisms of IOP reduction as follows:2
1. Increasing trabecular outflow by bypassing juxtacanalicular trabecular meshwork
2. Increasing uveoscleral outflow via suprachoroidal pathways
3. Reducing aqueous production from ciliary body
4. Creating subconjunctival drainage pathway
These new alternative options are mainly indicated for patients with mild to moderate open angle glaucoma and
modest targeted IOP reductions. MIGS are frequently combined with cataract surgery and currently be the most common indication for surgery. Avoiding conjunctival dissection can preserve the tissue and suits for the future invasive surgeries.
MIGS can help minimize the number of medications, reduce the high cost of glaucoma treatment, and increase quality of life. Some MIGS had already been approved by US FDA eg. Trabectome, iStent, Kahook Dual Blade, Cypass, and XEN. And some are still under investigations eg. InnFocus, Hydrus, iStent inject, and iStent supra.3-7
Biography:
Saeed Mohamed Abdelwahab Shalaby completed his Medical Doctorate from the Tanta University in Egypt. Currently he is working as an Professor in Ophthalmology department. He worked as Supervisor of Ophthalmology department continuous medical education.
Abstract:
Purpose: To study the role of ultrasound biomicroscopy (UBM) in assessment of the bleb function after trabeculectomy with Mitomycin C (MMC). Study design: Cross sectional study. Methods: Participants were recruited from the followup cases had undergone to trabeculectomy with MMC (0.2 mg/ml for 3 minutes) seen at Tanta University Eye Hospital in the period from Aug 2015 to Aug 2016. Full history taking and ophthalmological examination were performed. Intraocular pressure (IOP) was measured using Goldmann applanation tonometry and history of prescribed postoperative antiglaucoma
medications was recorded. Accordingly, cases were divided into: (20 eyes) of complete success, (9 eyes) of qualified success and (4 eyes) of functional failure. the filtering blebs were scanned by UBM, (VuMAXTM, Sonomed Escalon, USA), with 50 MHz transducer. Results: This study included 33 eyes of 25 patients (9 males and 16 females). The patients' age ranged from
25 to 71 years with mean 53.2 years ± 14.2 SD, the mean recorded IOP was 14.4 mm/hg ± 4.6 SD. UBM examination was performed 2 to 36 months after trabeculectomy with mean 13.6 months ± 9.7 SD. There was a significant correlation between certain UBM findings (the intra bleb reflectivity, draining sub scleral tract, bleb height, and presence of intra-bleb fluid cysts)
and different grades of clinical functional success (P < 0.01). Conclusion: UBM is a useful objective tool in the assessment of the post trabeculectomy filtering bleb as the study showed a significant correlation between certain UBM parameters and the different grades of clinical success.
University of Chittagong, Bangladesh

Biography:
Syed Mohammad Didarul Alam is an Optometrist at Institute of Community Ophthalmology, University of Chittagong, Bangladesh. Recently He Compeleted his Bachelor of Optometry Degree.His Research interest on Paeditric Optometry, Neuro Visual Science, Neuro-Optometry, Sports Vision, Community Eye Health, Low Vision, Contact lenses and Orthoptics.
Abstract:
The purpose of this study was to find out the ocular status, health seeking behaviors and barriers to uptake eye care services among children of slum community in Chittagong, Bangladesh. The study was conducted in several urban slums in Chittagong city, which is home of slum children. A total of 410 children were clinically examined. Their accompanying guardians were also interviewed for collecting health seeking behaviors and identifying the barriers, if any, to uptake eye care services. Three focus group discussions were held with guardians. Nearly 47.3% of the sampled children were male and 52.7% female. About 40% of children had different ocular complaints, where we found 36.6% having some ocular abnormalities. Most of them (73%) had never seen an eye care specialist. About 89.6% of the respondents have normal visual acuity 6/6. The common ocular problems encountered were Refractive Error (26.7%), Allergic Conjunctivitis (21.3%), Blepharitis (16.0%), Squint (7.3%), Convergence Insufficiency (4.0%), Meibomian Gland Dysfunction (8.7%), Dacrocystitis (3.3%), Congenital Cataract (2.7%), Conjunctivitis (4.0%), Xerophthalmia (1.3%), microphthalmos (1.3%), Ocular FB (1.3%). Infrequently Entropin, Corneal Opacities, Retobulbar Neuritis, Retinal Detachment, Episcleritis, Scleritis, Chalazion, Stye were also present among children. About 4.9% children have night vision problem. About 16.8% of the children complained to have some abnormalities. It may be mentioned that any complaint does not mean that the children have abnormalities because they have not been assessed clinically. Many slum dwellers strongly believe about traditional treatment but most of the guardians (70%) know where to go for the treatment. However, the guardians of slum children cannot afford medical treatment due to their low financial condition.
1University College of Medical Sciences, India
Biography:
DIVYA JAIN has completed her MS Ophthalmology from University College of Medical Sciences, New Delhi where she received training in comprehensive
ophthalmology with further speciality training in Squint and Glaucoma services. Currently she is further pursuing training in anterior segment.
Abstract:
A prospective study was carried out to evaluate changes in Intraocular pressure (IOP) after phacoemulsification in eyes with occludable angle and compare with open angle in eyes without any prior diagnosed glaucoma. 60 subjects were divided into two groups of 30 eyes each into occludable angle (group-I) and open angle (group-II) groups after evaluation by gonioscopy. Patients who required immediate intervention for high IOP or treatment for glaucoma were excluded so that the sole effect of phacoemulsification on eyes could be evaluated. After obtaining institutional ethical clearance and informed
consent, cataract extraction by phacoemulsification was performed in both the groups. Follow-up was carried out on post op days 1, 7, 30 and 90 to evaluate visual acuity, IOP and central corneal thickness (CCT). The two groups showed significant reduction in IOP (p<0.05) with mean reduction of 1.9 mmHg (8.3%) in Group-I (occludable angle) and 1.4 mmHg (6.3%) in Group-II. Our study strengthens the fact that phacoemulsification can be used as an entity to decrease IOP along with cataract removal in occludable angle eyes showing high pre-op IOP without prior diagnosed glaucoma.
University College of Medical Sciences, India

Biography:
Shubhank Khare has his expertise in evaluation and passion in improving the health and wellbeing of patients and their caregivers. His study emphasizes that
community-based support for the visually impaired individuals as well as for the caregivers should be a priority.
Abstract:
Caregivers who assist persons with visual impairment often neglect their needs, resulting in burden and depression. Rehabilitation efforts, directed to the disabled, seldom target the caregiver. This cross-sectional study was carried out in the outpatient department of a tertiary-level teaching hospital to assess burden and depression in persons caring for blind individuals. Institutional Ethical Board approval was obtained and written informed consent too was obtained from the participants involved in this study. Persons with best-corrected vision <20/200 in the better eye and their primary caregivers, were recruited. We recorded demography, other illness/disability, household income, relationship with disabled person, and caregiver burden (Caregiver Burden Scale) and depression (Centre for Epidemiologic Studies Depression Scale). Statistical analysis was carried out using SPSS version-20 (Released 2011. Armonk, NY: IBM Corp.); range, average and standard deviation were determined for age, burden and depression. The association between burden and depression was determined using Pearson's correlation, the relationship between degree of disability and caregiver burden and depression was determined using unpaired t-test, using multiple linear regression, factors were found to be statistically significant; significance was taken at P<0.05. 27 (53.0%) men and 24 (47.0%) women had visual impairment. Most caregivers (n=40; 81.6%) were first-degree relatives or a spouse; 32 (65%) had schooling <5 years and 29 (59%) were unemployed. Depression ranged from 21 to 52 (average 43.2±5.71), it correlated with degree of disability (P=0.012), household income (r=0.320; P=0.025) and burden (r=0.616; P<0.001). Burden ranged from 30 to 73 (average 54.5±6.73) and correlated with degree of disability (P=0.006). On multiple linear regression, burden predicted depression (r=0.557; P<0.001). Caregivers merit community support, financial benefit, interventions to diagnose and treat depression and training in coping. Centers that provide disability certification could offer counseling.
University College of Medical Sciences, India
Biography:
Dr. SABITABH KUMAR has pursued his MS Ophthalmology from University College of Medical Sciences, New Delhi. He has specialised in Cataract management, Squint and Glaucoma. He is currently pursuing further training as anterior segment consultant. He has got various papers published in international journals and presented various topics at meets.
Abstract:
This prospective randomized case-control study is done to evaluate the efficacy of autologous Anterior Lens Capsule (ALC) in phacotrabeculectomy. After obtaining institutional ethical clearance and informed consent, 88 eyes posted for phacotrabeculectomy were divided into ALC (Group-I) and Non-ALC Group (Group-II). Combined phacoemulsification, with posterior chamber intraocular lens implantation and trabeculectomy was performed in both groups. Anterior lens capsule transplantation was done in the first group (Group-I) beneath the sclera flap. Follow up of 3 months was carried out
where in the morphology of bleb, intraocular pressure (IOP), requirement for additional medications and complications were compared between the two groups. Statistical difference favoring ALC group was seen in IOP reduction (p<0.05) at each follow up, qualified success rate and failure rate 3 month follow up (p=0.006) but no difference in bleb morphology was seen. The
authors believe that ALC implantation is beneficial in maintain filtration in a combined surgery with minimal complications.
University College of Medical Sciences, India

Biography:
Isha Chaudhari is completing her post graduate residency tenure in ophthalmology in University College of Medical Sciences, New Delhi, after giving and passing the final examination. Her interests lie in cataract and oculoplastic surgery. She is learning under the guidance of Professor V. P. Gupta, who specializes in cataract surgeries, oculoplastic, squint and corneal surgeries. He also performs myriad of other surgeries like trabeculectomy, glaucoma drainage devices and dacrocystorhinostomy. He is an avid researcher and has many publications to his name. He is also the Head of Department Ophthalmology and the Principal of the above mentioned college. This research has also been done under his guidance and mentorship.
Abstract:
Statement of the problem: There are various descriptive studies on different techniques of supracapsular phacoemulsification that claim to have lesser risk of complications like posterior capsular rent and nucleus drop and increased risk of corneal endothelial damage compared to conventional in the bag techniques of phacoemulsification. But to the best of our knowledge, there is only one comparative study between supracapsular phacoemulsification and in the bag phacoemulsification. Also, the studies do not describe the efficacy, safety and functionality of supracapsular phacoemulsification in different grades of nucleus sclerosis.
Purpose: To compare the safety and efficacy of Maloney's Supracapsular technique with Stop and Chop phacoemulsification
in different nucleus sclerosis grades.
Methodology: A prospective randomized interventional study comprising of 153 patients undergoing surgery by two
techniques, evaluated for intraoperative phacoemulsification parameters, complications and endothelial cell loss and change in morphology (coefficient of variation and hexagonality).
Findings: Operative time, ultrasound time (41.28 ±19.20s and 88.41 ± 43.24s), cumulative dissipated energy (10.18±5.03 and 24.77±13.09), effective phaco-time, fluid volume, aspiration time and postoperative corneal thickness (on day-1: 575.72 ± 57.7 μ and 605.88 ± 57.49 μ) were significantly higher in stop and chop group. Endothelial cell loss (on day-1: 7.21% and 7.49%) was significant but comparable in two groups. No difference in complication rate. No significant correlation with nucleus hardness was seen with the corneal parameters where as an increase in each phacoemulsification parameter was seen with increase in nuclear hardness, with grade 3 using maximum time and energy.
Conclusion & Significance: Supracapsular technique uses less phaco-energy and time and both techniques are comparable with respect to final visual outcome and complications, including corneal edema and endothelial cell loss.