Day 2 :
Keynote Forum
Clinical Director, Malo Clinic, Portugal.
Time : 09:30-10:15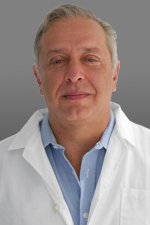 Biography:
Jose Antonio Dias was born on June 11, 1966 , in Caracas , Venezuela. Graduated from the Faculty of Medicine, University of Coimbra - Portugal, completed his training as an ophthalmologist at the Institute of Ophthalmology Dr. Gama Pinto – Lisbon - Portugal, being accepted as a member of the College of Ophthalmology
in 1997.He participated in 192 research and scientific presentatins (141 as lead author), and co-authored three books devoted to glaucoma. He participated in a variety of scientific training courses aimed at ophthalmologists (252), residents formation (48), health technicians (16) and public enlightenment and social media
sessions (currently keeps a monthly collaboration with national television to present issues related to eye health) .Currently performs his medical activity in Malo Clinic (where is Clinical Director), in Joaquim Chaves Health Group (which is the coordinator of the Department of Ophthalmology) and CUF Hospital, working in consultation, diagnostics, surgery and medical education. Provides technical advice to several companies linked to the health area and still in regulatory institutions.

Abstract:
Aim: The use of intravitreal corticosteroids (IVT) in the treatment of diabetic macular edema (DME) increased in recent years. It is a common complication of intravitreal steroids in secondary ocular hypertension (OHT), which can occur immediately as a consequence of increased intraocular volume or later due to increased outflow resistance. Most cases of OHT are clinically manageable. The aim of this study was to determine rise of intraocular pressure (IOP) in DME patients treated with fluocinolone acetonide (FAc) 0.19 mg intravitreal injection.

Methods: 107 FAc-treated eyes of 92 diabetic patients with chronic DME were analyzed retrospectively. IOP was assessed at baseline, week 2-4, month 3, month 6, month 9 and 1 year after FAc implantation. All patients included in this study, which adhered to the tenets of the Declaration of Helsinki, gave their informed consent.

Results: At baseline mean IOP was 15.59±3.50 mmHg (mean±standard deviation). At week 2-4, month 1, 3, 6, 9 and month 12 it was observed an IOP value of 16.37±4.06 mmHg (mean±standard deviation), 17.61±4.87 mmHg (mean±standard deviation), 16.19±3.81 mmHg (mean±standard deviation), 18.00±4.63 mmHg (mean±standard deviation), and 18.00±5.20 mmHg (mean±standard deviation), respectively (p<0.0001). The mean IOP change from baseline to 3, 6, 9 months and 1 year was 0.8, 2.1, 0.8, 2.2 and 1.9 mmHg, respectively. At baseline, 75% of patients reported as not taking IOP lowering medication vs. 25% of patients who were already taking medication for this indication. At the end of the 12-month follow-up, 15% of the patients started IOP lowering medication. No patients required incisional surgery for OHT.

Conclusions: In our study, most of the eyes treated with FAc implant remained controlled, with no significant concerns due to IOP changes. About 15% of the patients started IOP lowering medication after implantation which is lower than the reported 18.4% of the IRISS study and 22.0% of the FAME study. These results appear to be in line with other IOP results observed in clinical practice in Europe and below the results reported in FAME studies, with lower IOP increase and a lower surgical rate. Steroid-induced OHT should not be considered a problem as long as patients remain correctly monitored and treated.
Primary and Secondary Glaucoma | Pediatric Ophthalmology and Novel Approaches| Clinical, Surgical Ophthalmology| Surgical Techniques and Novel therapeutics in Glaucoma
Location: Bangkok, Thailand

Chair
Gowhar Ahmad
University of Agra, India
Co-Chair
Rabab El Seht
Tanta University, Egypt
Session Introduction
Tanta University, Egypt
Biography:
Dr.Rabab Mohamed Elseht, Assistant professor of ophthalmology, M.D ophthalmology, 2005", Tanta University, Egypt. The sub-specialty is pediatric ophthalmology, pediatric cataract surgery and orthoptic therapy" Faculty of medicine, Tanta University, Egypt". Assistant professor in ophthalmology department (10 august at 2011 till now), Tanta University Hospital, Egypt. Instructor in: Special courses in pediatric cataract surgery at Tanta university conference at 2010. Ultrasound Bio-microscopy (UBM) courses at Tanta university 2011 , 2013 , 2015 and 2016. Principal investigator in a project for early diagnosis and treatment of congenital ocular anomalies. Visual screening programs of school children. Improving the techniques and the end result outcome of congenital & traumatic cataract surgery and amblyotherapy in children.
Abstract:
Introduction & Aim: Children after traumatic corneal lacerations, suffering from irregular corneal astigmatism, spectacle best-corrected (SVA) of less than 20/20 and unilateral amblyopia in children with BCVA less than 20/40. The purpose of this study was an objective evaluation of the clinical value of Rigid Gas Permeable Contact Lenses (RGPCLs) by investigating the cornea profile, optical defects and the simulated vision functions by using the Sirius topographer.

Methodology & Theoretical Orientation: A comparative study of visual acuity correction and improvement of visual disorders as corneal aberrations as (HOAs, LOAs, PSF and with and without RGPCLs fitting in 15 children with history corneal scars after trauma or irregular corneal incision after cataract extraction operation. We compared the UCVA, Spectacle (VA) and the BCVA post while fitting RGPCLs. We used the Sirius topographer (CSO) for evaluation of aberrometric corneal analysis preand while fitting RGPCLs.
Findings: Our study included fifteen children were fitting RGPCLs for 6 months under specific study wear regimen. Their age range was from 5-9 years with mean 7.2±1.1 SD. There was a significant improvement in the best corrected visual acuity and keratometric astigmatism while wearing RGPLCs (P=0.001). There was also a significant improvement in corneal aberrations
as; HOAs (P=0.008), LOAs, RMS & PSF (P=0.001).

Conclusion & Significance: The optical performance of RGP contact lens has been demonstrated to be an effective tool of visual rehabilitation in children with traumatic corneal lacerations. The corneal topography was an objective tool for detecting the optical disorders other than subjective tests of visual acuity assessment.
SN Medical College, University of Agra, India.
Biography:
Gowhar Ahmad has pursued his MBBS from University of J&K and Master of Surgery in Ophthalmology, SN Medical College, University of Agra. He had Fellowship in paediatric ophthalmology, Moorefield's Eye Hospital, London. Also had Fellowship in Occuloplasty and Neuro ophthalmology from KK eye specialist hospital, Riyadh, KSA. Ex Sr con and hod ophthalmology, Qatif Central hospital, Eastern province, KSA. Presently working as sr con ophthalmologist in Florence hospital, Chanapora, Srinagar, Kashmir, India. Special interests are Squint surgery, Rop screening in premature children, Oculoplastic surgery, Ptosis surgery, Lacrimal stunt procedure for ch dacrocystits, fitting of prosthesis, medical ophthalmology, glaucoma screening, iol implantation and glaucoma surgery.
Abstract:
G H syndrome is a rare condition presenting with cog presence of limbal dermiod with cong. Association of pre-auricular skin tag or pre-auricular appendage or sometimes squint, there is defect in chromosome yet it is not inherited but it is also called occulo auriculo vertebral syndrome or dysplasia there is incomplete development of 1st and 2nd branchial arch which manifests as defects in head and neck involving 1 ear 2 nose 3 soft plate and mandible in very small percentage 5 to 15 percept cases one has hearing defect 2 impairment of memory 3 defects in spine and limbs and may be kidney involvement and cog heart and dental anomalies one has to do m r i in these case to exclude underlying orbital dermiod 2 hearing test 3 x ray limbs and spine and ultra sound abdomen to exclude kidney involvement key words 1 limbal dermiod 2 pre auricular skin tag 3 squint 4 hearing defect 5 impairment of intelligence 6 spine and limb deformities 7 cog heart introduction g h s is a rare condition characterised by cog presence of a limbal dermiod and cog pre auriculat apendage limbal dermiod may sometimes be bilateral they either involve entire cornea or may be confined to conjunctiva only incidence is 1 in 500 to 2500 infer temporal site of limbal dermiod is the commonest about 70 percent results are satisfactory most of these case live a normal life and most of them have normal intelligence case report 3 years male chid was seen by me in my office 6 months back with parents having noticed an oval palish white infero temporal limbal lesion left eye with cong presence of pre auricular skin tag r ear f t child born after lsc section breat fed normal stones no other cog deformaty 1 normal intelligence hearing no deformaties of teeth limbs and spine discussion limbal dermiods r graded according to involvement of cornea b grade v1 when only epithelium is involved grade 2 des membrane grade 3 entire ant segment my case was grade 1 limbal dermiod and had the commonest site of infero temporal vision refraction and fundus was normal so was m r i orbits and ultrasound abdomen conclusion the treatment is 1 visual and 2 cosmotic if limbal ermiod involves pupillary area and the tens vision one can do 1 lamellar keratoplasty 2 aminotic membrane graft 3 stem cell graft references thir r families of greek who have g h s 2 in gulf war children were born with g h s born in various militry hospitals 3 drusen of optic nerve head is reported to be associated with g h syndrome.
Aga Khan University, Pakistan

Biography:
Shaukat Ali Chhipa has been associated with Aga Khan University Hospital since 2006 as a Faculty and Consultant Ophthalmologist and currently on the post of Assistant Professor. He accomplished Fellowship in Ophthalmology from college of physicians and surgeons, Pakistan in 2005. Very much interested in education and proactive in increasing both his fund of knowledge as well as delivery of knowledge. Dr Ali acquire health professions education diploma in 2013. The International council of ophthalmology (ICO) has awarded him fellowship in Glaucoma.
Abstract:
There is a great responsibility of an ophthalmologist while examining a patient in search or follow up of Glaucoma. Evaluation of glaucoma may start with the intraocular pressure measurement but the actual thing is start with the optic nerve head. So, the responsibility of an ophthalmologist is not merely to define the cup disc ratio but to carefully note and describe all the necessary relative information while evaluating the optic nerve head (ONH). From the first day in ophthalmology we are hearing about cup disc ratio and most of the time we are least bother about disc diameter. Only describing Cup Disc Ratio may be misleading because a large ONH have thinner neural rim width and large cup size despite a stable number of axons. Assessment of disc size is one of the initial step. So, we as an ophthalmologist have to prepare our mind to see the details of ONH. I will describe the importance of examination of ONH in detail with emphasis on disc size, cupping, neuroretinal rim and signs of progression.
NHIS Ilsan Hospital, South Korea
Biography:
Eun Jee Chugn is a Retina Specialist, focuses on clinical and research interests that include age-related macular degeneration, diabetic retinopathy, retinal vein
occlusion and surgical management of vitreoretinal diseases. She has completed her Residency and Retina Fellowship at Yonsei University and obtained her
Medical degree and PhD from Yonsei University.
Abstract:
Statement of the Problem: Patients with epiretinal membrane usually have coexisting cataract at presentation. Phacovitrectomy has become a common procedure in epiretinal membrane cases and offers quicker visual rehabilitation and reduce costs for additional surgery. In this study, we evaluate the accuracy of intraocular lens power estimation and the factors associated with outcome including preoperative central macular thickness in phacovitrectomy for epiretinal membrane.

Methodology & Theoretical Orientation: We performed a retrospective case review of 42 consecutive patients that underwent phacovitrectomy for epiretinal membrane. Axial lengths were measured using ultrasound (A-scan) and optical biometry (IOL Master). Achieved and predicted refractions were compared to calculate the mean postoperative refractive prediction error
(ME). Several preoperative and postoperative factors including preoperative central macular thickness measured by OCT related to the postoperative refraction were analyzed.

Findings: The goal diopters measured by A-scan and IOL Master were 0.05 ± 0.21 diopters (D) and -0.07±0.34 D, respectively with no statistical significant difference between the diopters (p=0.168). The actual postoperative manifest refraction was -0.43±0.43 D, which was statistically significant tendency to a myopic shift from the goal diopters (p<0.001, 0.003). ME of 23 eyes using A-scan and IOL Master were −0.48±0.46 D and -0.36±0.49 D, respectively. There was no statistically significant difference in the refractive outcomes between the refractive errors (p=0.407). Preoperative mean central macular thickness measured by ocular coherence tomography was significantly decreased after surgery from 462.50±48.30 μm to 372.39±47.70
μm (p<0.001). The decrease in central macular thickness showed the correlation with the magnitude of postoperative myopic shift (r=0.479, p=0.044; r=0.485, p=0.041).

Conclusion & Significance: Combined phacovitrectomy in epiretinal membrane showed small biometric errors within the tolerable range in most cases. The decrease in central macular thickness had a significant correlation with the magnitude of postoperative myopic shift.